Jasmyn Pock, DMD
Dr. Pock was born in South Korea and adopted with her identical twin sister when they were four months old. She grew up in a small town in Eastern Washington and attended the University of Washington for her undergraduate degree. Dr. Pock knew she wanted to be a dentist when she went on a mission trip to Costa Rica and Panama. During the trip, she helped provide dental treatment for many underserved communities and discovered how rewarding the profession can be, especially to those in need.
After graduating from the University of Washington with a degree in Cellular, Molecular and Developmental Biology, Dr. Pock moved to Clinton, Mississippi to complete a Masters in Medical Sciences at Mississippi College. She then received her Doctorate of Dental Medicine from the University of Nevada Las Vegas School of Dental Medicine.
Dr. Pock wants her patients to feel that their comfort and oral health is her top priority. She is passionate about dentistry and wants to provide her patients with the best care possible. Dr. Pock wants to exceed her patients' expectations and create a relationship that will last for life. She has participated in many hours of continuing education and continues to do so, because she loves learning and always wants to continuously improve her dental skills and knowledge. Dr. Pock is a member of the American Dental Association, the Washington State Dental Association and the Academy of General Dentistry.
In her free time, Dr. Pock enjoys cooking, running, hiking, snowboarding, traveling and trying new foods. She is a lifelong Seahawks and Huskies fan and frequently attends Mariners games with her family and friends.
Jack Chiang, DDS
Dr. Chiang grew up in Saratoga, California. He graduated from University of California, Riverside with a BA degree in Fine Arts. He obtained a BDS in dentistry from Shanghai Jiaotong University in China. He completed a General Practice Residency at Saint Mary's Hospital in Connecticut and an Advanced Education in General Dentistry at NYU Lutheran Medical Center in Massachusetts. Dr. Chiang has conducted numerous research projects in public dental health during his years of residency. In addition to being licensed to practice in the state of Washington, Dr. Chiang is also registered to practice in Virginia and China. He has extensive experience in a broad spectrum of general dentistry in various settings including hospitals, community health centers and private practices in both USA and China.
Dr. Chiang is raising a family of five in Bellevue. Since childhood, Dr. Chiang has always been interested in sports and still plays basketball, tennis and badminton. He is also an avid swimmer and hiker. In addition to involvement in various community outreach services, Dr. Chiang has been an active member in a charity foundation for over 20 years and provides pro-bono dental care on a regular basis to those in need.
Caring is a core value for Dr. Chiang. He treats his patients in a warm, gentle manner. With his background in Fine Arts, Dr. Chiang combines his dental work with art, to reach balance between aesthetics, function and durability.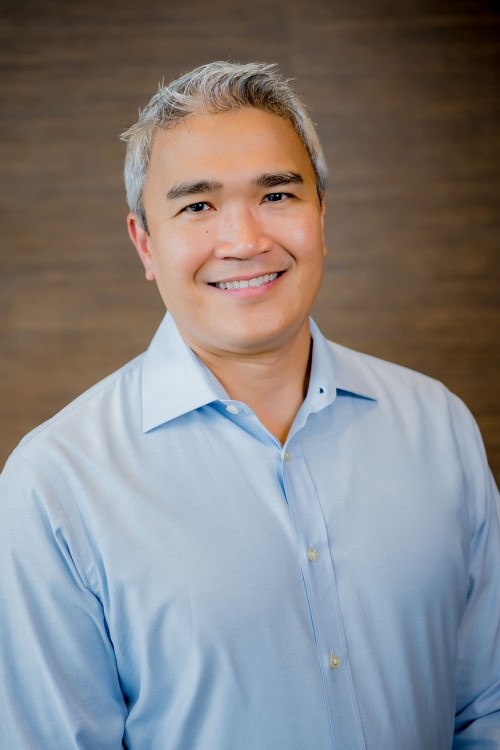 Arnell Prato, DDS
Dentistry is my passion. My number one goal as a Dentist is to help my patients maintain and improve their dental health. Each person is unique and has individual needs. That's why I take time to carefully listen to each of my patients and understand their immediate concerns. I always give my patients treatment options that take into account their dental health, overall health and financial constraints. I take patient well-being very seriously.
I attended The Ohio State University for both my undergraduate education and dental school. I love learning about dentistry and will never stop finding new ways to provide my patients with the best care possible. As part of my continuing education, I have taken extensive coursework in implant dentistry, cosmetic dentistry, dental occlusion and bite analysis, oral surgery and pharmacology.
Earlier in my career, I practiced dentistry in Ohio, Louisiana and Canada. Before moving to Washington state, I served the dental needs of the aboriginal people of northern Canada, working in remote, under-served areas of the Arctic. My work there helped develop my "Down to Earth" philosophy, where reliable and long-lasting dental work is the primary goal.
I'm a native of the Philippines, and moved to the U.S. in 1984. I love living in Washington and enjoy all the outdoor activities our great state has to offer. When I'm not in the office, you can often find me kayaking, visiting farmers markets and exploring the beauty of Washington State. I also enjoy international travel and have visited more than 70 countries.
Kim Marshall
Kim is our Office Manager. She is a Washington native, having grown up in East Wenatchee. Kim has been in dentistry for many years. She began her career as a Dental Assistant and grew into front office & management positions. Kim prides herself on making sure every patient has a wonderful & warm experience and receives excellent care. She also helps patients understand their insurance benefits and financing options.
When Kim is away from the office, she spends most of her time with her family. She also enjoys taking her sweet pug Cinnamon to the park or beach and discovering new dog-friendly places. Kim enjoys decorating for others, party planning, reading, farmers markets, antique shops, long walks, sunsets, watching the stars, gardening and visiting Lake Chelan.
Varvara Grammel
Varvara (known to most as "Var") joined the Down to Earth Dental team as a Hygienist in August, 2019. She began her career working with both general and specialty dentists to help expand treatment of periodontal needs in underserved populations at Seattle, Puyallup and Tacoma community health dental clinics.
Var was born in Alaska and raised in the Puget Sound area. She completed her dental hygiene prerequisites at Pierce College before earning her Associate of Arts and Applied Sciences degree in dental hygiene from Shoreline Community College in 2014. While pursuing her education, Var also volunteered at the Tacoma Pierce County Health Department and worked as a server in downtown Tacoma. Her experience with the Tacoma Pierce County Health Department's Access to Baby and Child Dentistry Program sparked a passion for public health and equal access to care for all. Var continues to promote these causes by being an active member of her association at the state and national levels.
As a preventative specialist Var thrives in helping patient reach high standards of oral health. She prides herself on making the dental experience as pleasant and comfortable as possible.
Var lives in Tacoma with her husband Ben and daughter Piper. She enjoys cooking, spending time with her family and happily roots for the Seattle Sounders and Seahawks!
Cassie White
Cassie is a Patient Advocate. She is a Seattle native, but moved to Texas for five years to support her husband's military career and returned to Washington in 2014. Cassie has twelve years experience in dentistry and has a passion for patient care. She has three small children, two boys and a girl. Cassie spends most of her time on the baseball field, supporting her oldest son's passion for baseball. She is a diehard Seahawks fan and loves blue Fridays.
Brenda Gray
Brenda joined Down to Earth Dental in 2019 as a Patient Advocate. She graduated from dental assisting school in 1990 and has been working in dentistry for more than 30 years. Brenda was a Dental Assistant for many years, managed an office and has settled into the front office helping patients in all aspects of their dental experience. She confidently helps our patients understand the reason for their treatment needs along with the financial options available with or without insurance. Our patients and our team enjoy Brenda's bubbly, fun and positive personality. She has lived in the Tacoma area since 1978 with her family when her father retired from the US Army. Brenda is married and has one daughter and two stepsons. Outside of work she enjoys spending time with her family playing video games and coloring.
Kirsten Berciles
Kirsten joined Down to Earth Dental in 2019 as a Dental Assistant. She was born in Sacramento, California and moved with her family to Vancouver, Washington in 2013. Kirsten attended the Registered Dental Assistant program at Charter College in 2016. She has been working as an Assistant ever since. In her spare time, Kirsten enjoys traveling, spending time with family and flying with her boyfriend in his recreational plane.
Kaitlyn Freeman
Kaitlyn joined Down to Earth Dental as a Dental Assistant in 2019. She is from a small town on the Olympic Peninsula called Belfair. Kaitlyn used to be terribly afraid of going to the Dentist – which is what helped her decide to become a Dental Assistant. Her goal is to help patients feel more confident and comfortable while they're in the dental chair. Kaitlyn received her training in Assisting at Clover Park Technical College in Lakewood. She has found the profession to be challenging and rewarding at the same time. Outside the office, Kaitlyn loves photography, singing, acting and cats. In fact, Kaitlyn has five cats and she loves them all dearly!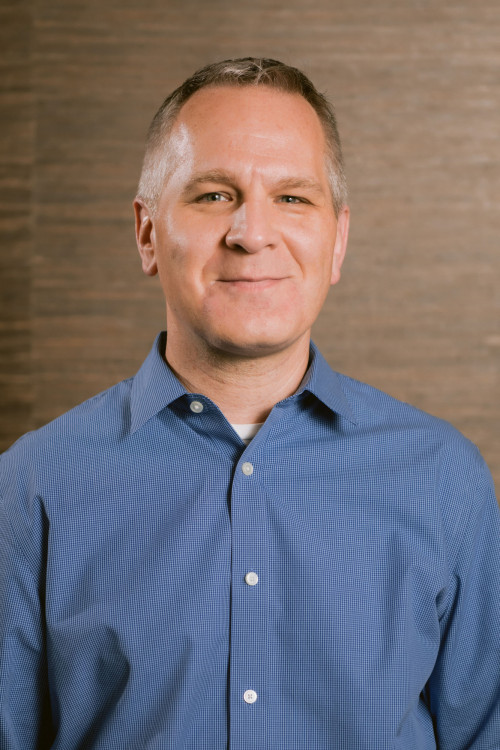 Chris Rado
Chris has been with Down to Earth Dental since 2010, overseeing marketing and finance. Prior to this, he was a management consultant and an airline executive. Chris graduated from the University of Notre Dame with a BBA in Finance and Indiana University with an MBA in Marketing and International Business. He spends as much of his free time as possible with his 6- and 4-year-old boys.