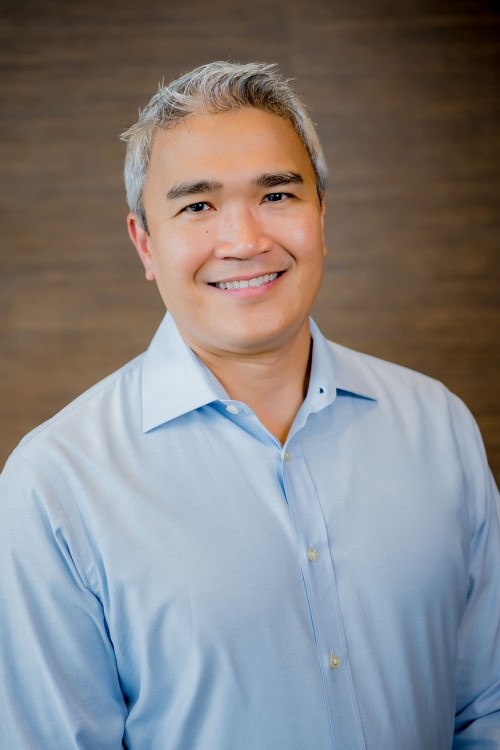 Arnell Prato, DDS
Dentistry is my passion. My number one goal as a Dentist is to help my patients maintain and improve their dental health. Each person is unique and has individual needs. That's why I take time to carefully listen to each of my patients and understand their immediate concerns. I always give my patients treatment options that take into account their dental health, overall health and financial constraints. I take patient well-being very seriously.
I attended The Ohio State University for both my undergraduate education and dental school. I love learning about dentistry and will never stop finding new ways to provide my patients with the best care possible. As part of my continuing education, I have taken extensive coursework in implant dentistry, cosmetic dentistry, dental occlusion and bite analysis, oral surgery and pharmacology.
Earlier in my career, I practiced dentistry in Ohio, Louisiana and Canada. Before moving to Washington state, I served the dental needs of the aboriginal people of northern Canada, working in remote, under-served areas of the Arctic. My work there helped develop my "Down to Earth" philosophy, where reliable and long-lasting dental work is the primary goal.
I'm a native of the Philippines, and moved to the U.S. in 1984. I love living in Washington and enjoy all the outdoor activities our great state has to offer. When I'm not in the office, you can often find me kayaking, visiting farmers markets and exploring the beauty of Washington State. I also enjoy international travel and have visited more than 70 countries.
Navia Nguyen, DDS
Originally from Vietnam, Dr. Nguyen and her family immigrated to the US when she was twelve. Dr. Nguyen knew she wanted to be a Dentist at a very young age and worked hard to attain the education that allows her to serve her community. She is passionate about dentistry and feels privileged for the opportunity to care for her patient's oral health.
Dr. Nguyen received her undergraduate degree in Biochemistry from the University of Washington. With the Health Profession Scholarship from the US Army, she was able to attend the prestigious Herman Ostrow School of Dentistry of Southern California where she received her Doctor of Dental Surgery degree. Following graduation in 2012, Dr. Nguyen received advanced training through the US Army's Advanced Education in General Dentistry program. Dr. Nguyen proudly served four years at Joint Base Lewis-McChord, providing world-class dentistry to the brave men and women protecting our country.
Dr. Nguyen strongly believes that all her patients deserve the "Gold Standard of Care" and is committed to this by carefully listening to patient concerns, needs and wants and most importantly by recognizing that dentistry is dynamic and is always evolving. She remains current in all her treatment recommendations and procedures by constantly attending continuing education courses.
When not in the office, Dr. Nguyen is busy trying to keep up with her husband and her two young boys, Liam and Emmett. She loves cooking for her family, being outdoors with her boys, gardening and visiting with friends and family.
Cami
Cami joined Down to Earth Dental in 2018. She graduated from Pierce College in 2014 and is a Dental Hygienist. What she enjoys most about being a Hygienist is building relationships with and educating patients. She is married and has a one-year-old daughter named London. Outside of work, Cami enjoys spending time with family, being outdoors and going to the gym.
Lizzie
Originally from Northern California, Lizzie was inspired to move to Washington in 2014 and made it her home in 2018. She completed a dental assisting course in California and obtained her Washington state Dental Assistant license. Lizzie's appreciation and passion for dental wellness has grown since joining Down to Earth. She is happy to have joined a team that places priority on patient comfort and excellent patient care. In her free time, Lizzie enjoys songwriting, recording music, exploring the coastal views of Washington State, making new friends and reading mysteries.
Jenna
Jenna joined the Down to Earth Dental family in 2017 as a Patient Advocate after working as an instructor in dental lab technology. Before obtaining her degree, she had also worked as a Dental Assistant in both general dentistry and orthodontics. Much of Jenna's dental career has been spent serving the needs of the military community. Her passion for helping people and interest in dental health inspires her to obtain further education. When Jenna is not attending classes, she enjoys discovering new restaurants and exploring the countryside with her family and friends.
Chris Rado
Chris has been with Down to Earth Dental since 2010, overseeing marketing and finance. Prior to this, he was a management consultant and an airline executive. Chris graduated from the University of Notre Dame with a BBA in Finance and Indiana University with an MBA in Marketing and International Business. He spends his free time taking care of his two little boys and traveling.