Jessica Shiao, DDS
Dr. Shiao was born in Cleveland, Ohio where she remembers the blizzards vividly. She moved a few times during her childhood - first to New Jersey, then to Maryland.
Dr. Shiao received her Bachelor of Arts degree in Biological Sciences at Rutgers University in New Jersey. She then received her Doctor of Dental Surgery at the University of Maryland, which was the first dental school established in the United States.
Following graduation, she pursued extra training at an Advanced Educational General Dentistry residency at High Point Dental in West Seattle. Strengthening her knowledge and skills is very important to Dr. Shiao in order to achieve high quality work. She attends lectures and workshops frequently to keep up with the latest advances in dentistry.
Dr. Shiao cares very much for her patients and understands the importance of listening closely to each of her patient's concerns and expectations. She is passionate about preventative care and improving each person's oral health. She is committed to communicating complex information in an honest and compassionate manner. Through every step of dental treatment, Dr. Shiao is gentle and takes her time to make her patients feel comfortable. When Dr. Shiao is not treating patients, she loves to exercise and be by the water. She loves to eat all different types of cuisines and spend time with her husband, family and pets.
Althea Acosta, DDS
Dr. Acosta is a Hoosier from Northwest Indiana who came from a family of healthcare providers. Her father and mother, originally from the Philippines, came to the United States to start their careers as a pathologist and a nurse. Her parents' dedication to their work and compassion for their patients inspired her to pursue a career in healthcare.
Dr. Acosta earned a Bachelor's in Biology and Chemistry from Indiana University and a Doctor of Dental Surgery from Indiana University School of Dentistry. After graduating in 2013 with a Health Professions Scholarship, Dr. Acosta moved to Washington and proudly served four years in the United States Army providing oral health care for the brave servicemen and women at Joint Base Lewis McChord.
Because of her passion for service and dentistry, Dr. Acosta is motivated to provide the utmost care for her patients. She understands the importance of lifelong learning and each day strives to be a better provider by regularly attending continuing education courses, being involved in community healthcare and serving on the Board of Trustees for the Pierce County Dental Society in 2018.
When not in the office, you can find Dr. Acosta spending time with her husband trying new foods, watching the latest movies or hiking outdoors.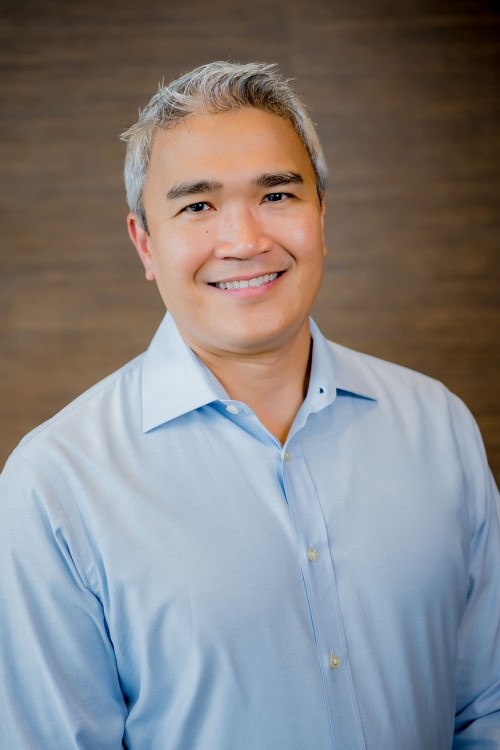 Arnell Prato, DDS
Dentistry is my passion. My number one goal as a Dentist is to help my patients maintain and improve their dental health. Each person is unique and has individual needs. That's why I take time to carefully listen to each of my patients and understand their immediate concerns. I always give my patients treatment options that take into account their dental health, overall health and financial constraints. I take patient well-being very seriously.
I attended The Ohio State University for both my undergraduate education and dental school. I love learning about dentistry and will never stop finding new ways to provide my patients with the best care possible. As part of my continuing education, I have taken extensive coursework in implant dentistry, cosmetic dentistry, dental occlusion and bite analysis, oral surgery and pharmacology.
Earlier in my career, I practiced dentistry in Ohio, Louisiana and Canada. Before moving to Washington state, I served the dental needs of the aboriginal people of northern Canada, working in remote, under-served areas of the Arctic. My work there helped develop my "Down to Earth" philosophy, where reliable and long-lasting dental work is the primary goal.
I'm a native of the Philippines, and moved to the U.S. in 1984. I love living in Washington and enjoy all the outdoor activities our great state has to offer. When I'm not in the office, you can often find me kayaking, visiting farmers markets and exploring the beauty of Washington State. I also enjoy international travel and have visited more than 70 countries.
Kim Hill
Kimberly is our Office Manager. She was raised in California and North Carolina, but has lived in Washington for the last 17 years. Kim has worked in dentistry for 18 years and has a deep understanding of both the clinical and business sides of a dental office. Her passion for dentistry stems from having several family members working in the industry – her uncle is a retired dentist and her aunt has been a dental assistant for 30 years. Kim spends her time away from work with her husband and two kids. She enjoys camping, dirt bike racing and is an avid markswoman.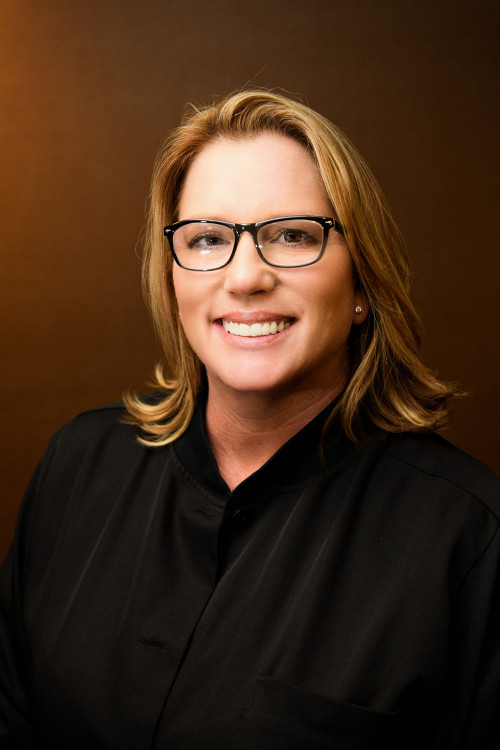 Lori Pierce
Lori is our Lead Patient Advocate and has been with Down to Earth Dental since its inception. Prior to this, she worked as a Dental Assistant. Her unique blend of clinical and front office experience gives her the ability to navigate insurance plans and help patients use their coverage effectively. At home, Lori has a husband and three children who she loves to spend all her time with!
Grace Hardy
Grace was born and raised in Tacoma and is a Hygienist. She went to Pierce College and Eastern Washington University where she earned a bachelor's degree in Dental Hygiene. Grace hopes to use her degrees to become a hygiene instructor. She lives in Tacoma with her husband and pets. Grace enjoys the outdoors whenever she can get a chance, but mostly just loves spending time with family and friends.
Michellina White
Michellina is our Lead Dental Assistant, having joined Down to Earth Dental in 2018. She has over 16 years of experience in the dental industry and gets great satisfaction in being able to educate her patients in the importance of their dental health. In her free time, Michellina enjoys spending time with her family and friends, taking road trips and exploring what the Pacific Northwest has to offer.
Valerie Washington
Valerie was born and raised in Southern California and began her love of travel while serving in the US Army in Germany. She began her dental career over 25 years ago, first as a Registered Dental Assistant then eventually in front office positions. Valerie enjoys getting to know our patients and always has a smile on her face. She enjoys wide range of activities and when she is not working, Valerie can be found kayaking, stand up paddle boarding, bike riding or even ballroom dancing a tango or waltz.
Savannah Robinson
Savannah joined Down to Earth Dental in 2018 as a Dental Assistant. She was raised in Tacoma and received her Associates degree in Dental Assisting from Bates Technical College. She is an aspiring Dentist, already taking classes at the University of Washington. Savannah lives in Tacoma with her husband and son. She enjoys spending her free time with her family time and traveling.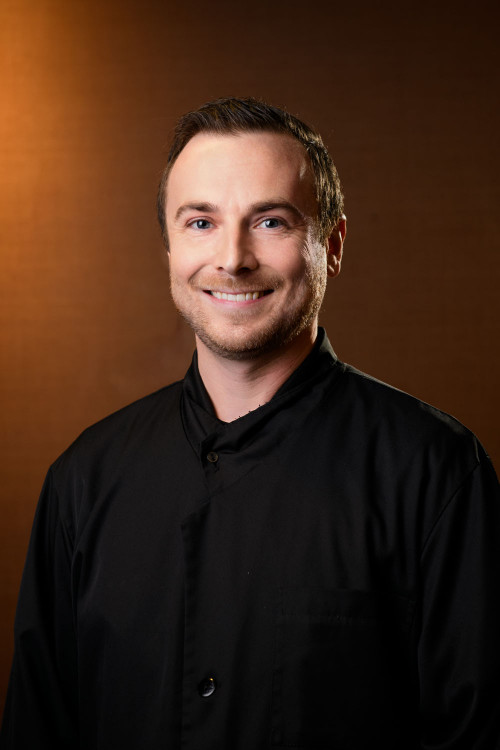 Mike Thierbach
Mike is a Tacoma native and a 2007 graduate of the Pierce College Dental Hygiene Program. He joined the Down to Earth Dental team in 2018. His primary interests are the prevention, diagnosis and treatment of periodontal disease and oral cancer and increasing public awareness of these conditions. Mike lives in Puyallup with his wife and two children. In his free time he enjoys traveling, skiing/snowboarding, watching good movies and rooting for the Seahawks and Huskies!

Jennifer Ihlen
Jennifer Joined Down to Earth Dental in 2018 as a Patient Advocate. She was born in Tacoma, raised in Puyallup and has lived in Browns Point since 2000. Jennifer has been in the dental field for over 23 years and enjoys helping patients find their perfect smile while helping them understand their treatment needs and insurance. She loves getting to know her patients and making them feel like family. In her free time, Jennifer enjoys sailing, photography, cooking, volunteering, camping and spending time with family and friends.
Susie NeSmith
Susie joined Down to Earth Dental in 2018 as a Hygienist. She was born in Los Angeles, California but grew up in Washington State. Susie has always had a passion for dentistry. Her most memorable dental moment was getting her teeth cleaned and building a relationship with her Hygienist.
After graduating high school, Susie married her husband. They moved to Savannah, Georgia where she graduated with an associate degree in Dental Hygiene from Savannah Technical College in 2015. Susie also pursued a bachelor's degree at Augusta University and graduated in 2017.
Susie offers a gentle touch for patients who fear going to the dentist. She has clinical work experience with children, adults and special needs patients. When she is not working, Susie enjoys going out on food adventures with her husband and being at home with her family and two dogs, Max and Yuki.